On this page we will bring you details of the artists we have booked and links to buy tickets.
Please note that for gigs at The Great Northern Railway Tavern, this is an upstairs pub room and not wheelchair accessible.
Wizz Jones
13 October 2023
The Blinkin' Buzzards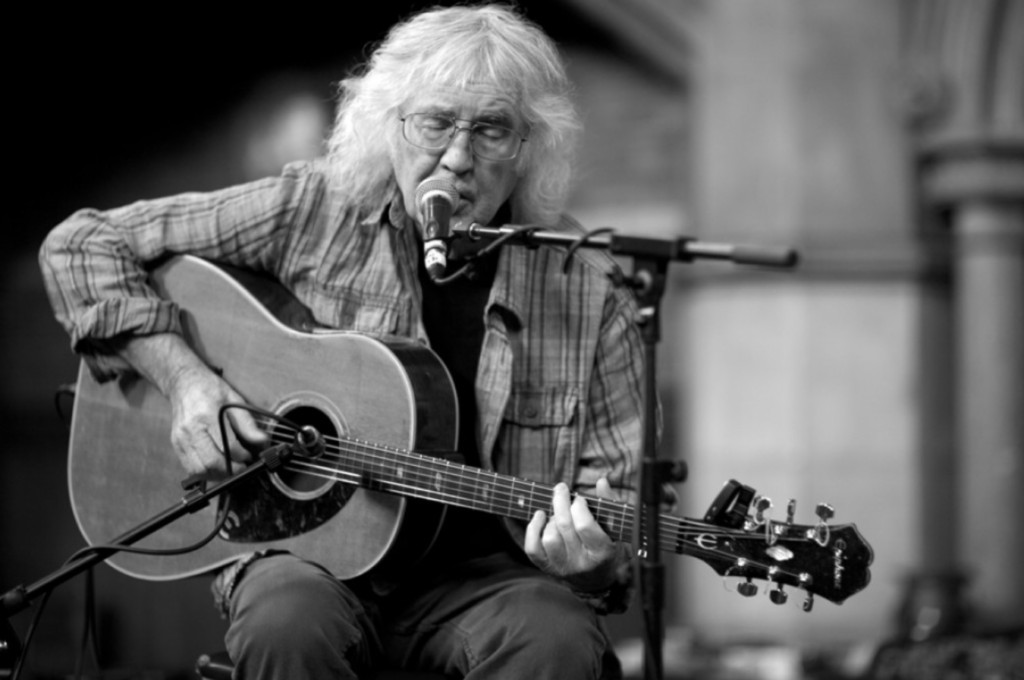 "Inspired by hearing Big Bill Broonzy and Ramblin' Jack Elliot, Wizz Jones learnt his guitar licks from the likes of Davy Graham and Long John Baldry whilst playing in the coffee bars of London's Soho in the late 1950's.

He then followed the time-honoured buskers' trail from the streets of Paris to the markets of Marrakech during the early 1960's and returned to Britain with a unique acoustic guitar style,
an eclectic repertoire and a 'right hand worthy of Broonzy'!

John Renbourn, Clapton and Keith Richards have all named him as an important early influence and in May 2012 Bruce Springsteen opened his Berlin show with Wizz's song 'When I Leave Berlin'.
Furthermore in October 2019 Wizz was presented with a life-time achievement award at the BBC Radio Two Folk Awards held at The Bridgewater Hall in Manchester.

With a career now spanning more than 60 years Wizz is officially retired. Based in London he can still be tempted out for the odd localish gig, usually solo but sometimes with his Son Simeon on Sax, Flute and Harmonica."
The Kalamazoo Klub's Christmas Party
8 December 2023
The Blinking' Buzzards
and special guests
Keep an eye out for more details of this exclusive event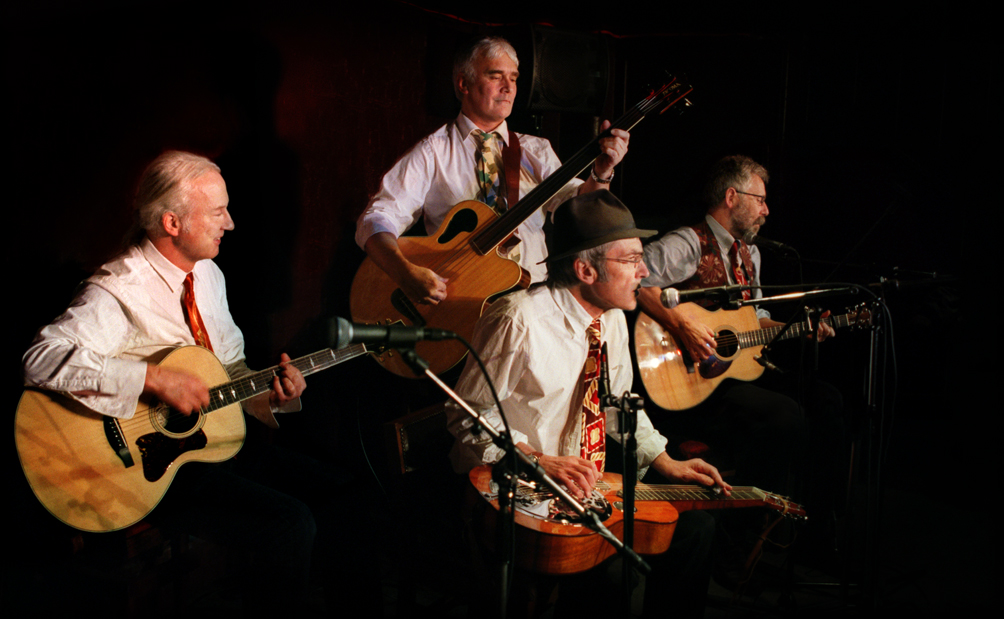 Buy a copy of The Blinkin' Buzzards' new CD featuring 12 tracks!
"The best house band in the country" Wizz Jones.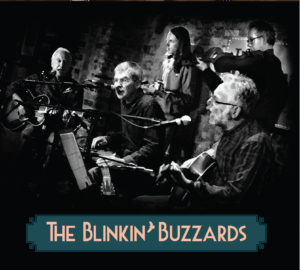 "The best house band in the country" Wizz Jones.