On this page we will bring you details of the artists we have booked

Please note that for gigs at The King's Head; this is a pub room and not entirely seated. If you need a seat, we advise you get there early. Refunds will not be given.
Buy a copy of The Blinkin' Buzzards' new CD featuring 12 tracks!
"The best house band in the country" Wizz Jones.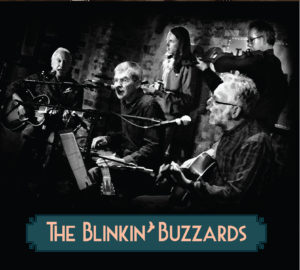 The Kalamazoo and Class Acts — you can't have one without the other, as an old song goes

Friday February 14
Martin Carthy
The Blinkin' Buzzards
8pm £15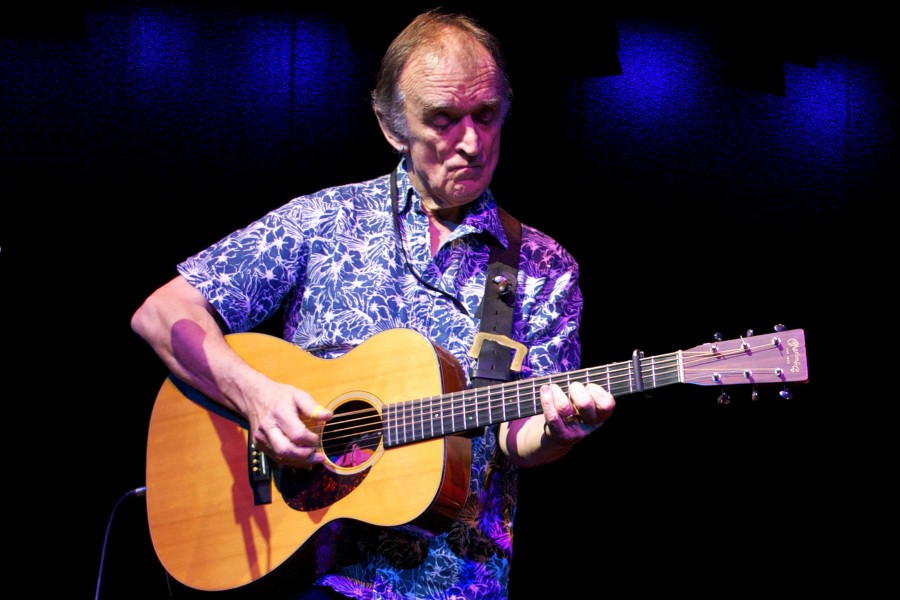 Hardly any need for superlatives for a true folk hero. But they are unavoidable.
His extraordinary career began nearly 60 years ago in the London folk clubs with Bob Dylan and he remains at the very pinnacle of his profession.
"Arguably the greatest English folk song performer, writer and collector," said Q magazine.
"A master of the ballad of substance, songs that tell stories, traditional and contemporary," said The Telegraph.
Never one to rest on laurels – though heaven knows, he's earned a few – master guitarist Carthy continues his quest for new songs to perform on the grand stages and the small clubs that he has always championed.
Aside from his solo work there have been trail-blazing collaborations with, among others, Steeleye Span,Dave Swarbrick, his wife Norma Waterson and daughter Eliza, stacking up 40 albums, including ten of his own.
His settings of traditional songs have influenced the likes of Dylan and Paul Simon and his award-laden career was crowned a couple of years ago with the accolade of a Lifetime Achievement Award at the Radio 2 Folk Awards. 
Friday 13th March
Ewan McLennan
The Blinkin' Buzzards
8pm £15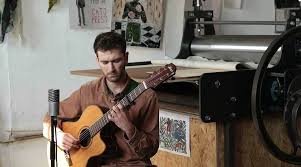 He learned from the greats of folk music and is now set to be one himself.
In just ten years, Ewan McLennan has carved a reputation as one of the finest of the new generation of singer-songwriters. Troubadour, balladeer, storyteller and campaigner for social justice, he is, says SpiralEarth, the "perfect embodiment of the modern folk song. An outstanding guitarist, a magnificent interpreter of traditional songs and an immensely giftedsongwriter."
There have been awards and acclaim all the way from the release of of his first album in 2010 — a BBC Folk Award and the Alistair Hulett Prize for Political Songwriting, an appearance on the Transatlantic Sessions and a brilliant stage and recording collaboration with the renowned environmentalist and author George Monbiot, Breaking the Spell of Loneliness. 
The artists who inspired him sing his praises. 
Martin Simpson described Ewan's Stories Still Untold as "beautifully conceived and executed."  
Now the Scot "who has realised his potential" (Daily Telegraph)  returns for his third appearance at  the Kalamazoo to showcase his latest album, Borrowed Songs.
The Errol Linton Band
Friday 10th April
The Blinkin' Buzzards
8pm £15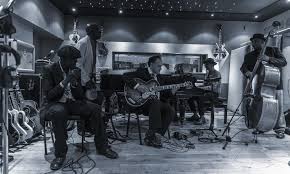 Errol brings his brilliant band and fabulous fusion of reggae and blues to the Kalamazoo for the first time. An Easter treat indeed. The joint will surely be jumping.
This son of Jamaican immigrants was a teenager when he picked up a harmonica, started blown' on it – and never stopped.  The harp led him to Sonny Boy Williamson and The Blues.
Now, 30 years on, the Brixton legend – discovered busking on the London Underground – stands at the forefront of the British and European blues scene with his unique sound in which, says musicwriter Garth Cartwright,  the flavours of the Mississippi and Jamaica blend to take on a London accent.
"There's a lot of New Orleans beat in reggae," says Errol, "because Jamaicans listened to New Orleans radio stations.  It's where the blues and reggae really meet."
Named three times as best harmonica player in the land, Errol has been championed by the likes of John Peel, Charlie Gillett, Paul Jones and Cerys Matthews.  "Brilliant" says Cerys, of her recent Radio 2 Blues Show guest.  "He is a mighty performer."
The Brixton blues, with powerful Linton songs about the stresses and struggles of life in south London,  comes to Crouch End. And not before time. How good can Good Friday get?      
The Kalamazoo Klub's 25th Anniversary Party
Friday 8th May
with  special guests (to be announced)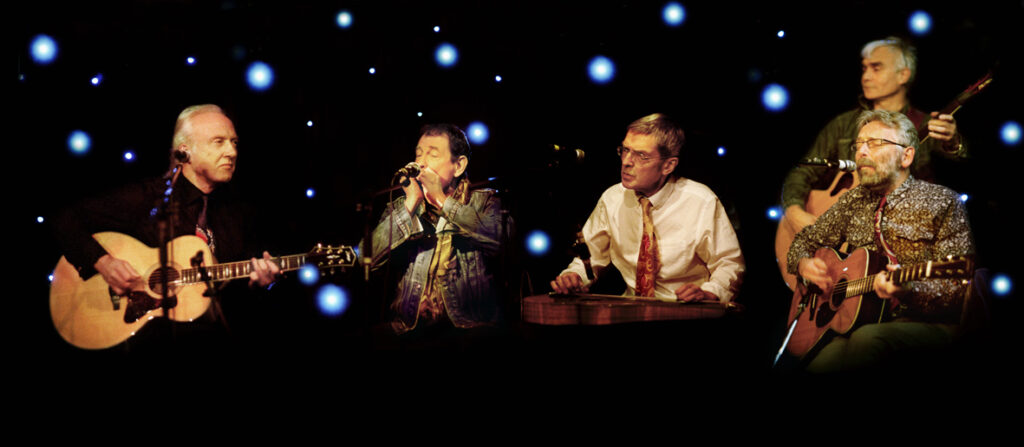 Rab Noakes and Brooks Williams
Friday 12th June
The Blinkin' Buzzards
8pm £15