On this page we will bring you details of the artists we have booked

Please note that for gigs at The King's Head; this is a pub room and not entirely seated. If you need a seat, we advise you get there early. Refunds will not be given.
Buy a copy of The Blinkin' Buzzards' new CD featuring 12 tracks!
"The best house band in the country" Wizz Jones.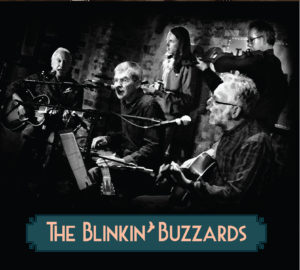 The Kalamazoo and Class Acts — you can't have one without the other, as an old song goes
Friday December 13
The Blinkin' Buzzards' Christmas Party
with Special Guests
8 pm £10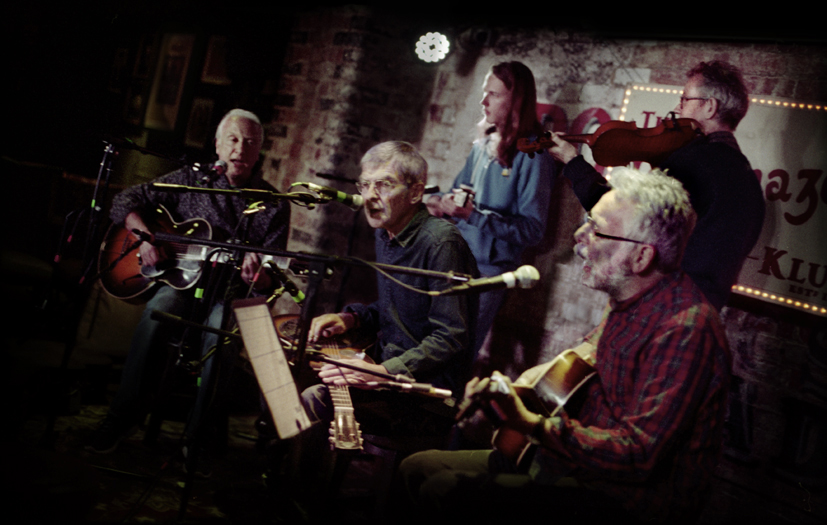 The Buzzards are a hard act to follow, according to the great Wizz Jones. But nobody has that task tonight as the Kalamazoo house band step out of their support role to bring down the the curtain on another great year.
Eclectic is usually the word conjured up when it comes to the Buzzards….Classic country blues from the 20s? Right here. Western swing from the 1940s? You got it. Forgotten gems from the Al Bowlly era and timeless country and Hawaiian tunes are all part of the repertoire.
The Buzzards are, as always, Jamie Alcantara on ukulele, Paul Alcantara (guitar), Andrew Kemp (bass) Jim Morrison (fiddle and mandolin) , John Paxton (guitar) andGuy Simpson (Dobro).
Bluesman Merlin Wildman will be on hand, along with some surprise special guests. ….

Friday January 10
Dai And The Ramblers
The Blinkin' Buzzards
8 pm £15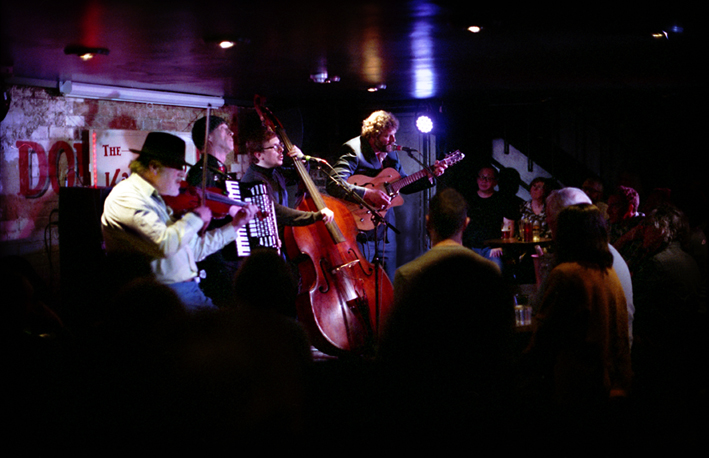 Here's a feel-good fix for the new year, a sure-fire way to banish the January blues.
2020 is a momentous one for the Kalamazoo as we celebrate 25 years of great acoustic music in Crouch End.
So what better way to kick things off than with this fine band …..Listen to what everyone says about their glorious mix of honky tonk, 1950s R 'n' B, cajun, country and zydeco…
"A joyous romp that will lift your spirits and gladden your heart" – Americana UK.
"Sublime, incredibly creative and sonically adventurous" — International Americana Music Show.
"They ooze class…brilliant musicians, brilliant songs, brilliantly played." – New Roots.
"Just about as good as it gets. One of the best bands I have ever seen and in 50+ years I've seen them all." Ted Carroll, Ace Records.
Guitarist and singer-songwriter Dai Price leads a team of seriously classy players, including bass player Rupert Gillett, who also happens to be Jacqui Dankworth's cellist. Alan Dunn, a member of Bob Geldof's band, is a New Orleans-style piano and accordion maestro and has worked with Loudon Wainwright and Richard Thompson among many others. Fiddle player Bob Loveday's 40 year concert and session career has included work with Paul McCartney, Van Morrison and Jeff Beck.
The Downstairs will be rockin' tonight as it always does when this band drops in.

Friday February 14
Martin Carthy
The Blinkin' Buzzards
8pm £15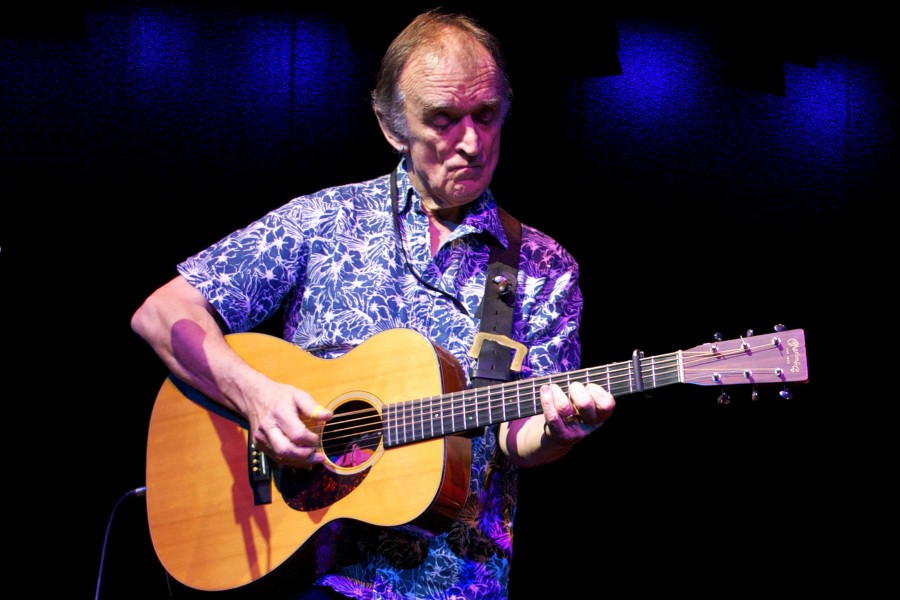 Hardly any need for superlatives for a true folk hero. But they are unavoidable.
His extraordinary career began nearly 60 years ago in the London folk clubs with Bob Dylan and he remains at the very pinnacle of his profession.
"Arguably the greatest English folk song performer, writer and collector," said Q magazine.
"A master of the ballad of substance, songs that tell stories, traditional and contemporary," said The Telegraph.
Never one to rest on laurels – though heaven knows, he's earned a few – master guitarist Carthy continues his quest for new songs to perform on the grand stages and the small clubs that he has always championed.
Aside from his solo work there have been trail-blazing collaborations with, among others, Steeleye Span,Dave Swarbrick, his wife Norma Waterson and daughter Eliza, stacking up 40 albums, including ten of his own.
His settings of traditional songs have influenced the likes of Dylan and Paul Simon and his award-laden career was crowned a couple of years ago with the accolade of a Lifetime Achievement Award at the Radio 2 Folk Awards.