On this page we will bring you details of which artists we have booked for 2017
Please note that for gigs at The King's Head; this is a pub room and not entirely seated. If you need a seat, we advise you get there early. Refunds will not be given.
Buy a copy of The Blinkin' Buzzards' new CD featuring 12 tracks!
"The best house band in the country" Wizz Jones.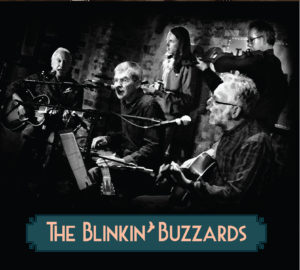 Friday  March 9 :  The Gypsy Dreamers
Supported by The Blinkin' Buzzards
8:00 pm £10
Captivating Django jazz meets classical, chanson and pop

Bringing together four successful multi-instrumentalist singers who have performed all over the world, from Sidney Opera House to the Glastonbury Festival, picking up the Michael Kamen Award for composition along the way, Gypsy Dreamers present a sophisticated and hugely entertaining mix of pop, jazz and world music.
Reviews:

"Dynamic hybrid jazz-meets-classical project that explores tango, bossa nova, pop, jazz and world sounds via violin, cello and percussion." – Time Out

Natalie Rozario – Cello/Voice: "Majestic cello" – All About Jazz

Patrick Naylor – Guitar: Best Jazz CDs of 2015 shortlist – Daily Telegraph

"Sensitive and unflashy with a shapely melodic line" – Jack Massarik CD Choice in The London Evening Standard

"Inventive acoustic guitar virtuoso" – Time Out
Friday April 13: Wizz Jones
Supported by The Blinkin' Buzzards
8:00 pm £15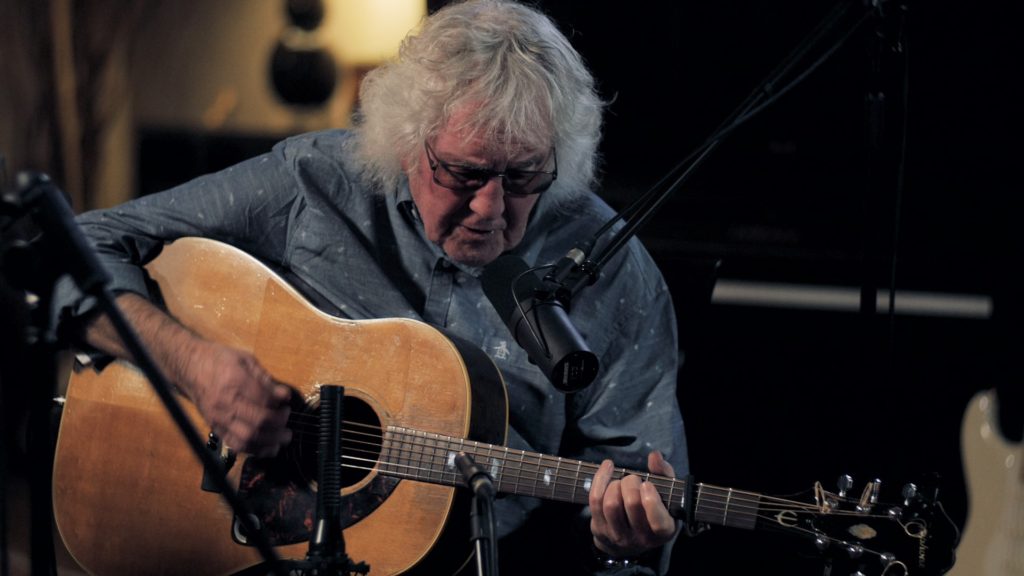 Wizz loves guesting at the club he calls "the good old Kally"  – and we love him too. The Kalamazoo without Wizz just wouldn't be the same!
If you had any doubts about the measure of influence the folk-blues maestro had on the biggest rock stars we'd refer you to Keith Richards, whose own story features vivid memories of the great man in the early 1960s.
"Wizz used to drop in, with a Jesus haircut and a beard," recalls Keith in his  autobiography.  "Great folk picker, great guitar picker. Wizz to me then was like ….Wizzzzz.
"I mean, this guy played in clubs, he was on the folk circuit. He got paid!  He played pro and we were just playing in the toilet. I think I learned "Cocaine" from him – the song and that crucial fingerpicking lick of the period, not the dope.  Nobody, but nobody played that South Carolina style.
"Wizz Jones was a watched man, watched by Clapton and Jimmy Page at the time too, so they  say."
**extract from Life by Keith Richards, published by Weidenfeld and Nicolson
Friday  May 11: Hans Theessink and Brooks Williams
Acclaimed blues masters £15
Supported by The Blinkin' Buzzards
8:00 pm £15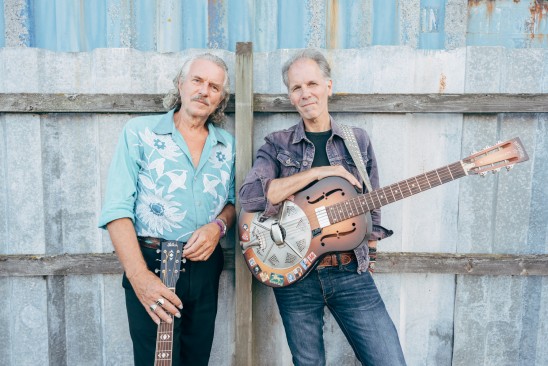 Blues-wise, it doesn't get better than this!
Tonight we host not one, but two of the masters of the art — players who have long since achieved legendary status in the world of acoustic roots music. These guys have been pickin' the blues for longer than either of them care to remember  and, thousands of gigs down the line, they're sounding better than ever.
Dutch maestro Hans, an old friend of the Kalamazoo, is a giant of the genre – described by Bo Diddley as "one helluva guitar player."
In the US, the blues press call him an "international guitar treasure… one of the world's pre-eminent guitar pickers." As one of the finest, he's gets to play with the best, too. His recent acclaimed Delta Time album with Terry Evans had a guest guitarist by the name of Ry Cooder.
Brooks comes from Statesboro, Georgia (Blind Willie McTell made it famous with his Statesboro Blues) and his finger-picking and slide work have earned him a place in the Top 100 Acoustic Guitarists.  "The real thing" is how the great Martin Simpson describes him.  "He is at the top of his game," says Blues in Britain…"setting new standards and a fresh direction for the blues."
Hans' and Brooks' shared love of Piedmont fingerstyle and bottleneck led them to this classic collaboration called Steady Rollin' Blues.  Another not-to-be missed night at the Kalamazoo!
Friday June  8: Tim Eriksen
Brilliant US multi-instrumentalist reworking  Appalachian tradition £15
Friday  July 13:  Martin Carthy
One and only "father" of English folk £20
Friday August 10: Blinkin' Buzzards
The Kalamazoo's house band, with special guests £10