On this page we will bring you details of the artists we have booked for 2018
Please note that for gigs at The King's Head; this is a pub room and not entirely seated. If you need a seat, we advise you get there early. Refunds will not be given.
Buy a copy of The Blinkin' Buzzards' new CD featuring 12 tracks!
"The best house band in the country" Wizz Jones.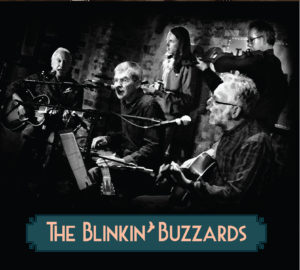 Friday February 8
Tony McManus with Julia Toaspern
Support: The Blinkin' Buzzards
8pm  £15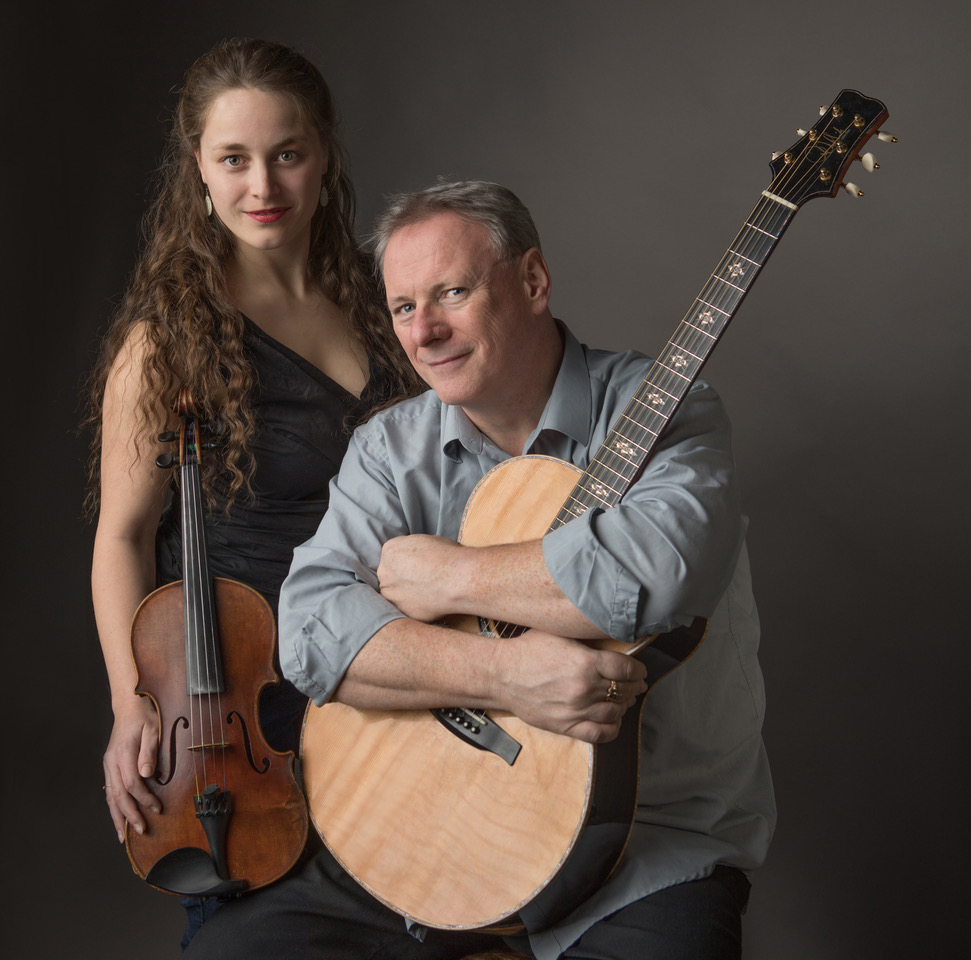 We are surely in acoustic music heaven. here!
Tony McManus, the man John Renbourn called the "best Celtic guitarist in the world," returns to the Kalamazoo, this time with the multi-talented singer and  instrumentalist Julia Toaspern.  It is a spell-binding combination.
Tony is known world-wide as a brilliant solo performer –  described as "beyond beautiful — PERFECT" by Tommy Emmanuel –and was named by Guitar Player magazine as one of the 50 "transcendent" guitarists of all time.  Collaborations have always been a major part of his work.
And what a partnership this is!
Julia, from Berlin, combines her vocal and violin classical training with a passion for jazz, baroque and traditional music. On top of this, her skills on guitar dovetail beautifully with Tony's expertise.  Together they perform interwoven guitar duets, from Italians madrigals to Scottish reels, classical pieces and self-penned songs of love, loss,  hope and survival.
Another magical, majestic night at the Kalamazoo.
Friday March 8
Ewan McLennan
Support: The Blinkin' Buzzards
£15  8pm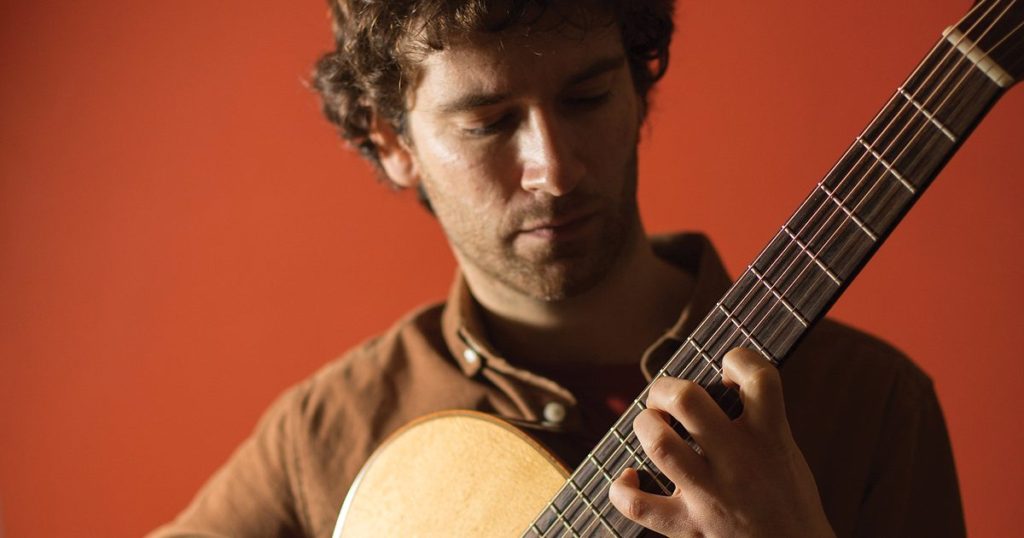 The Kalamazoo and Class Acts — you can't have one without the other, as an old song goes.
Here, making his second appearance for us, is a young man rapidly climbing to the peak of his profession as a singer and songwriter.  Ewan, born in London andt raised in Scotland, has been on the scene for only ten years but is already laden with awards and acclaim.
His first album, Rags and Robes, won the Horizon prize at the BBC Folk Awards. His second, The Last Bird to Sing, earned him the Alistair Hulett award for political songwriting. His "arrival" was confirmed by an appearance on the BBC's Transatlantic Sessions with masters of a acoustic music Jerry Douglas, Tim O'Brien, John Doyle et al.
McLennan's work is rooted in the tradition of folk music as social commentary and the issue of loneliness led him to a "music and spoken word" album and concerts collaboration with renowned journalist George Monbiot.
Spiral Earth, the roots music website sums up our artist thus…"An outstanding guitarist, a magnificent interpreter of tradition song and an immensely gifted songwriter."
Last words to the great Martin Simpson, who described Ewan's third album Stories Still  Untold as "beautifully conceived and executed."
Friday April 12
Tim Edey
Support: The Blinkin' Buzzards
£15  8pm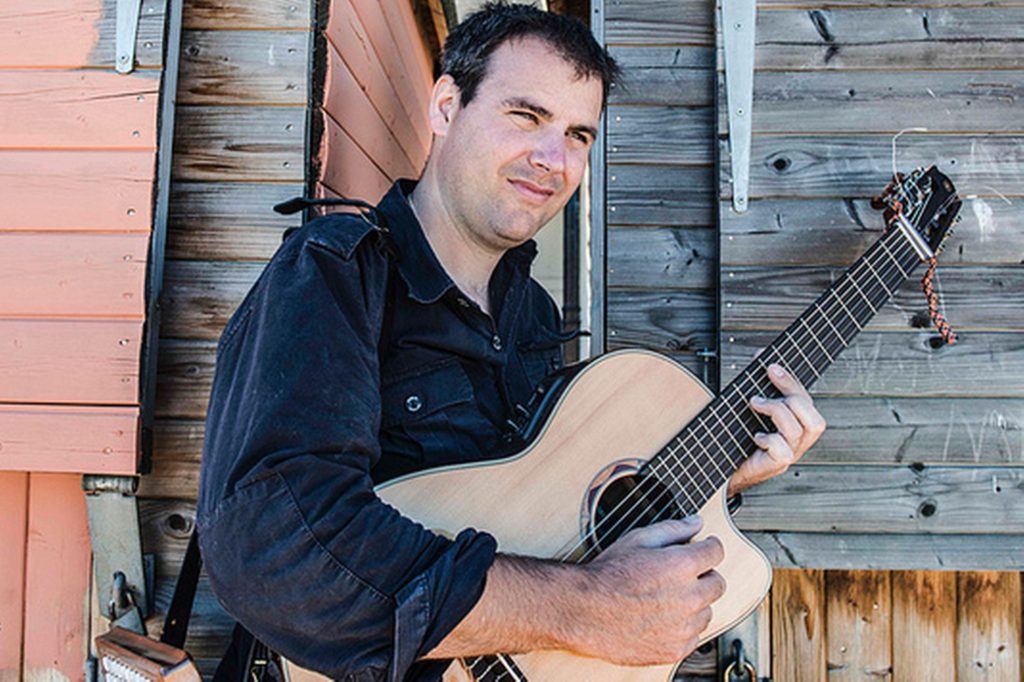 Another night, another virtuoso at the Kalamazoo.
The superlatives come thick and fast for this extraordinary musician.
"Tim Edey is a force of nature, brilliant in every which way," says Colin Irwin of fRoots.
"As a guitarist he has few peers, as a box player he's a magician. As a character he's off the scale."
"Utterly fantastic," says broadcaster Mike Harding. "Sheer, wonderful, ebullient music!"
Acknowledged as one of the finest melodeon players around – and a former Radio 2 Folk Awards Musician of the Year – multi-instrumentalist Tim dazzles audiences around the world with his supercharged, Celtic-influenced act.
Of Irish descent, he learned from his musician father and the records of Django and he has now been sat the top of his game for nearly two decades.
You have to be one of the best to play with the best and, aside from his great solo career, Tim has worked with the  finest … The Chieftains,, Dougie MacLean, Christy Moore, Tony McManus, Brendan Power and Sharon Shannon among the many.
Shannon describes him thus …"A ferocious passion and a beautiful tenderness, sensitivity, respect, understanding and love shines out of the music of this virtuoso Tim Edey."