On this page we will bring you details of which artists we have booked for 2017
Please note that for gigs at The King's Head; this is a pub room and not entirely seated. If you need a seat, we advise you get there early. Refunds will not be given.
Buy a copy of The Blinkin' Buzzards' new CD featuring 12 tracks!
"The best house band in the country" Wizz Jones.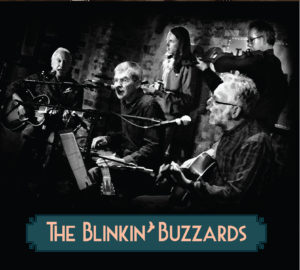 Friday October 13
The Ronnie Smith Band feat Michael Messer
Supported by House Band The Blinkin' Buzzards
8.00 pm £12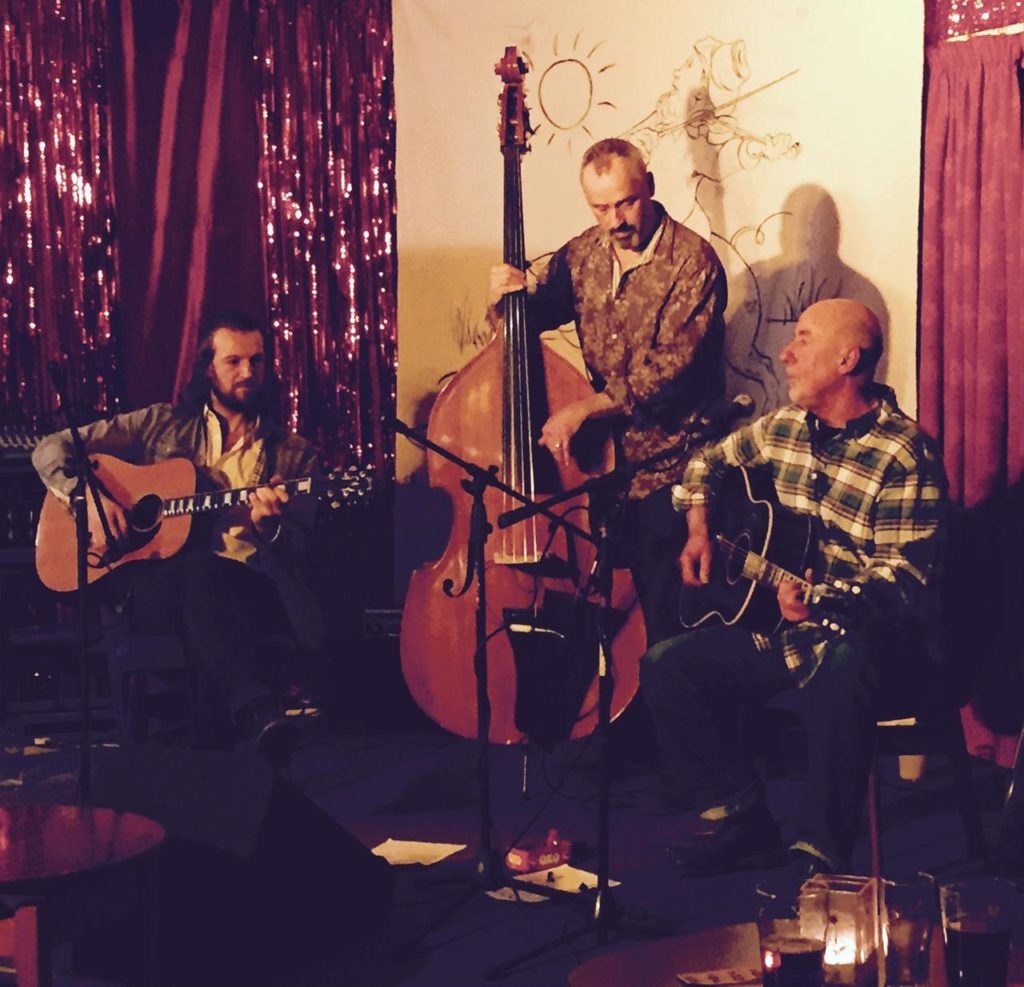 Ron Smith could walk tall in Nashville.  His country songs are as good as anything you'll hear in Music City.
Just don't expect to hear them sung in a Tennessee twang. Ron doesn't do fake  accents. He's London through and through as are so many of his finely crafted songs.
As Rock & Reel puts it: "He pitches it right. He is, after all, British, and the songs benefit from that earthy honesty."  Amazon UK Review agreed: "Smith's charming London accent  offers a rare innocence and sincerity."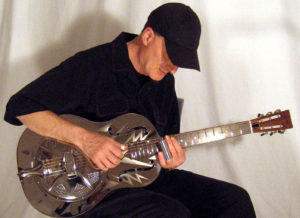 Ron will once again have slide guitar maestro Michael Messer at his side for a long-overdue second Kalamazoo appearance.  Last time they were known as National Debt.
Messer's Dobro work, subtle, tasteful and under-stated, is the perfect complement to Smith's songs of  love, loss and life in London town that have featured on three acclaimed albums.  "Songwriter, poet, performer? Ron has it in spades," says Brian Healey, of Music Maker.
Ron and Michael are joined tonight by Dominic Geraghty on double bass.
Friday November 10
Robin Williamson
Supported by House Band The Blinkin' Buzzards
8.00 pm £20
Robin Williamson would surely have a place in any folk music hall of fame.
Few performers have had such influence as this man – and fewer still remain at the top of their game after 50 fabulous years.
He's also an important part of our history – when he  first played for us nearly a quarter of a century ago, he drew a crowd  that stands as a record for the Kalamazoo.
As founder of the  ground-breaking Incredible String Band, with its mystic mix of folk, jazz and Eastern sounds, he fired the imagination of many a musician.  Robert Plant and Paul McCartney cite the twice Grammy-nominated Williamson as an influence.
This legendary singer-songwriter, multi-instrumentalist and story-teller is also a brilliant exponent of the Celtic harp – restoring it,  as he says, to its ancient role as "spontaneous accompaniment to the spoken word."
On it you may hear traditional Celtic songs thought lost in the mists of time. Or a Pink Floyd cover.  Or even a re-working of a Jerry Lee Lewis country classic.
That's Robin for you. . A true original. And, as a BBC reviewer said:"They don't make them like him any more."