On this page we will bring you details of which artists we have booked for 2017
Please note that for gigs at The King's Head; this is a pub room and not entirely seated. If you need a seat, we advise you get there early. Refunds will not be given.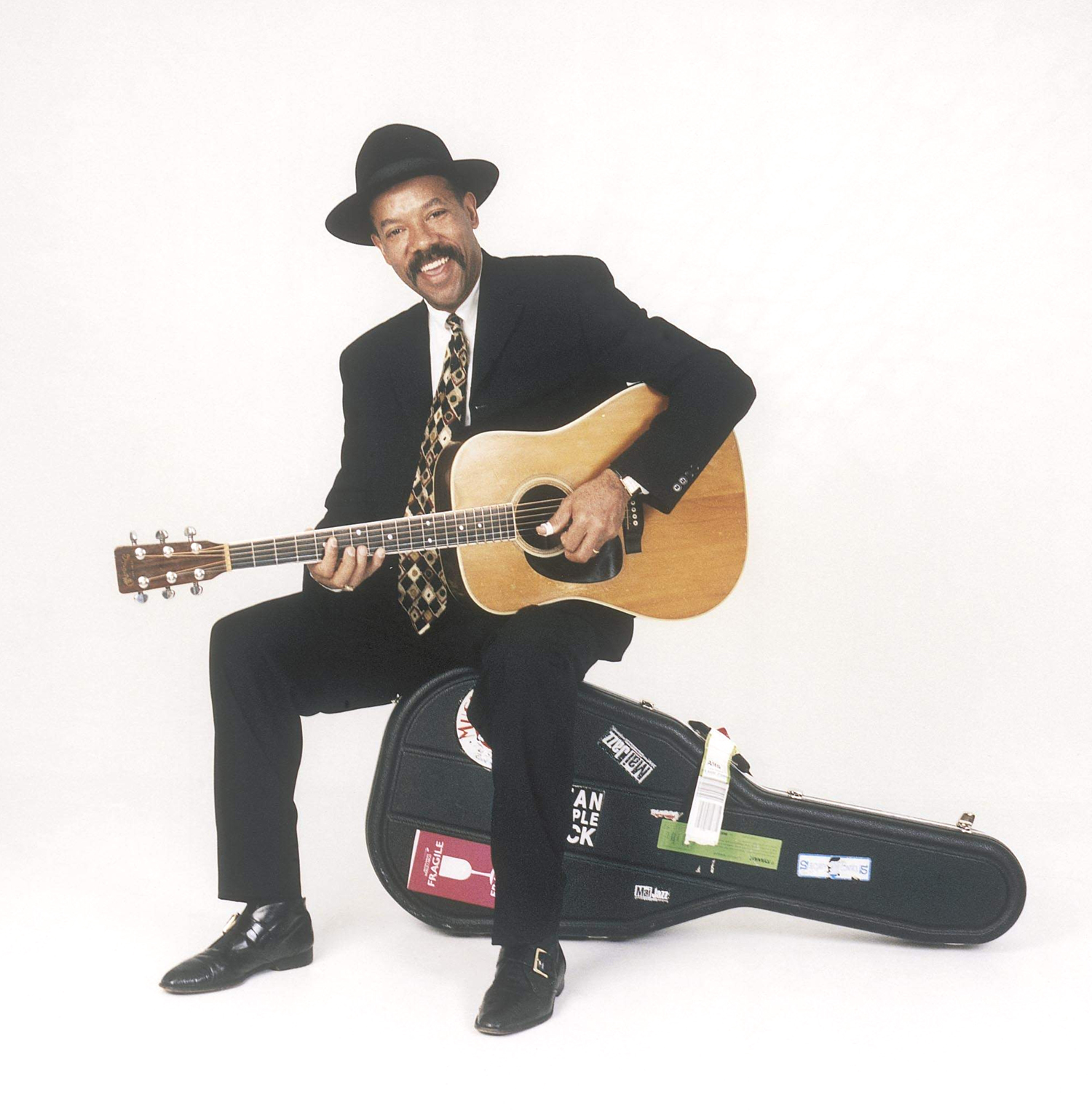 Michael Roach will tell you that he didn't choose the blues. The blues chose him.
When he first picked up a guitar, this son of South Carolina farming folk had jazz and soul on his mind. That all changed when he found himself sitting at the feet of the the masters of the East Coast Blues.
It has been Michael's life's work to carry the torch for the old timers who taught him the blues, Philadelphia Jerry Ricks, John Cephas and John Jackson.
With his trusty metal-bodied National this Kalamazoo favourite became an ambassador for the music that changed his life, taking the message around the world, through Europe, the Middle East, (yes, the Arabs in Dubai love the blues) and to South Africa Sri Lanka and Singapore.
He's a teacher himself now, runs blues festivals and schools, lectures (Smithsonian Institute and Oxford
University) and broadcasts, too. . But above all he is a performer, one with a brilliant knack of engaging his audience. It is with this act that he hopes to bring about a greater understanding of the blues and the Black experience.
Friday 10th March 2017
You may have thought you'd seen all the acoustic guitar greats at the Kalamazoo….
Renbourn, Jansch, Graham, Wizz Jones, Martin Simpson. They have all graced our stage over the years. But hold on, here's another master to add to the list.
Tony McManus is a virtuoso who breaks new ground in the art of fingerstyle guitar. The revered Renbourn described him as "the best Celtic guitarist in the world."
It was a craft developed in the folk clubs of his native Scotland and honed to perfection in the concert halls of the world. Tony's obsession from childhood was to adapt for guitar the traditional fiddle and pipe music of his homeland. He achieved it to breathtaking effect.
There is so much more, of course. In a McManus show you could hear African songs or Romanian folk tunes, a Monteverdi madrigal or even Bach's E Major prelude.
Tony's recent album Mysterious Boundaries drew an astonishing reaction. "Perfect – beyond beautiful," said Tommy Emmanuel. "Phenomenal," said John Renbourn. And fellow countryman Dick Gaughan admitted he had "no superlatives to do this justice."
Hungrytown? As somebody said, they sound like a throwback. Which is what they are in a way because this country duo are sprinkled with the hillbilly dust of the 1930s.
The name – evocative of hard times – came from a sign they saw in the Blue Ridge Mountains of Virginia…Hungrytown Road. There is no trace of a place that bears that name but Hungrytown lives in the exquisite pairing of Rebecca Hall and Ken Anderson who make their Kalamazoo debut tonight.
The Old Timey sound is the stock in trade of this couple from Vermont but Rebecca's highly original and often haunting songs tell new tales  of heartbreak, lost love and changing times. Her voice – praised by the legendary Roger  McGuinn for its "sweetness and worldly wisdom" – is backed by the gorgeous harmonies of husband Ken, arranger and multi-instrumentalist.
As Steve Bennett of Acoustic Magazine put it:"The songs hark back to earliest Americana, tracing a sepia-tinged line from the Carter Family to Gillian Welch."
"Had they been around in the 1960s," says Rock 'n' Reel's David Burke,"you can imagine them packing the Greenwich Village clubs and coffee houses."
The critics use phrases like "musical gold" and "pure class." Catch them if you can.