On this page we will bring you details of the artists we have booked for 2018
Please note that for gigs at The King's Head; this is a pub room and not entirely seated. If you need a seat, we advise you get there early. Refunds will not be given.
Buy a copy of The Blinkin' Buzzards' new CD featuring 12 tracks!
"The best house band in the country" Wizz Jones.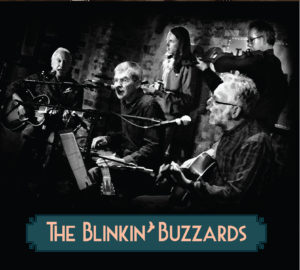 Friday December 14
Bonnie Dobson and The Blinkin' Buzzards
with special guest
Merlin Wildman
Canadian folk legend Bonnie joins the Buzzards' festive party as we bring down the curtain on a great 2018.
For Bonnie it has been quite a year, too – her much-covered classic song Morning Dew was inducted into the Canadian Songwriters' Hall of Fame, an honour bestowed on her at the Mariposa, Ontario,  Folk Festival by the great Gordon Lightfoot.
Bonnie sang the song at Mariposa in 1961 as she was emerging along with Joan Baez, Judy Collins, Mary Travers and Maria Muldaur  as "one of the new girls to watch."
Morning Dew, a vision of Armageddon, which was her very first composition, has since been covered by everyone from The Grateful Dead, Jeff Beck and Rod Stewart to Robert Plant, who sang it with her at the Royal Festival Hall a while back and  described it as a "spectacular piece of music."
Her voice still rings as beautifully as it did when she first graced the folk clubs of Greenwich Village in the early 60s  alongside newcomers Bob Dylan and Simon and Garfunkel.
The house band will play an extended set tonight and will be joined as always by honorary Buzzard Merlin Wildman.
Friday January 11
Dai And The Ramblers
Support: The Blinkin' Buzzards
8pm  £15
Is there a better way to bring in 2019? We think not!
This wonderful band return for a honky-tonk hoe-down that is now a traditional Kalamazoo new year curtain raiser.  Never mind the
curtain, these guys will raise the roof, too.
Superlatives come thick and fast for the rockin' four-piece led by North London's very own Dai Price.
"Just about as good as it gets," says Ted Carroll of Ace Records."One of the best bands I have ever seen and in 50+ years I've seen 'em all."
"Sublime," say Michael Park of the International  Americana Music Show.
"Quite simply, they ooze class," says Rory Carlile of New Roots.
"Brilliant musicians, brilliant songs, brilliantly played."
"An indie-cajun gumbo of spirited R 'n B goodness," says Songlines magazine.
"They ramble with self-assured abandon."
Mellow-voiced singer, songwriter and guitarist Dai is backed as always by double- bassist Rupert Gillett with Alan Dunn on accordion and Bob Loveday on fiddle – seasoned studio and concert professionals all.  Alan has worked with Bob Geldof, Loudon Wainwright III and Richard Thompson; Bob with Van Morrison, Kirsty MacColl and Jeff Beck.
A feel-good night if ever there was one!
Friday February 8
Tony McManus with Julia Toaspern
Support: The Blinkin' Buzzards
8pm  £15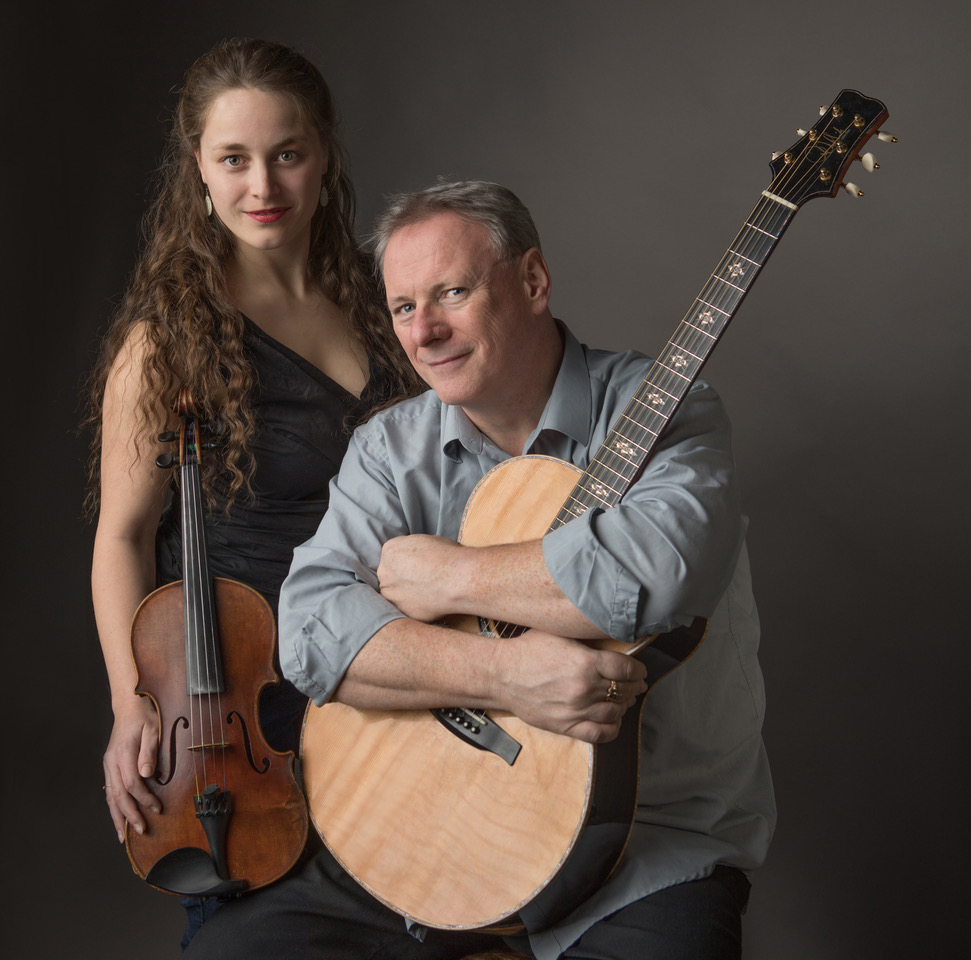 We are surely in acoustic music heaven. here!
Tony McManus, the man John Renbourn called the "best Celtic guitarist in the world," returns to the Kalamazoo, this time with the multi-talented singer and  instrumentalist Julia Toaspern.  It is a spell-binding combination.
Tony is known world-wide as a brilliant solo performer –  described as "beyond beautiful — PERFECT" by Tommy Emmanuel –and was named by Guitar Player magazine as one of the 50 "transcendent" guitarists of all time.  Collaborations have always been a major part
of his work.
And what a partnership this is!
Julia, from Berlin, combines her vocal and violin classical training with a passion for jazz, baroque and traditional music. On top of this, her skills on guitar dovetail beautifully with Tony's expertise.  Together they perform interwoven guitar duets, from Italians madrigals to Scottish reels, classical pieces and self-penned songs of love, loss,  hope and survival.
Another magical, majestic night at the Kalamazoo.
……
…….