On this page we will bring you details of which artists we have booked for 2017
Please note that for gigs at The King's Head; this is a pub room and not entirely seated. If you need a seat, we advise you get there early. Refunds will not be given.
Friday July 14
John Wort Hannam
support The Blinkin' Buzzards
8pm, £15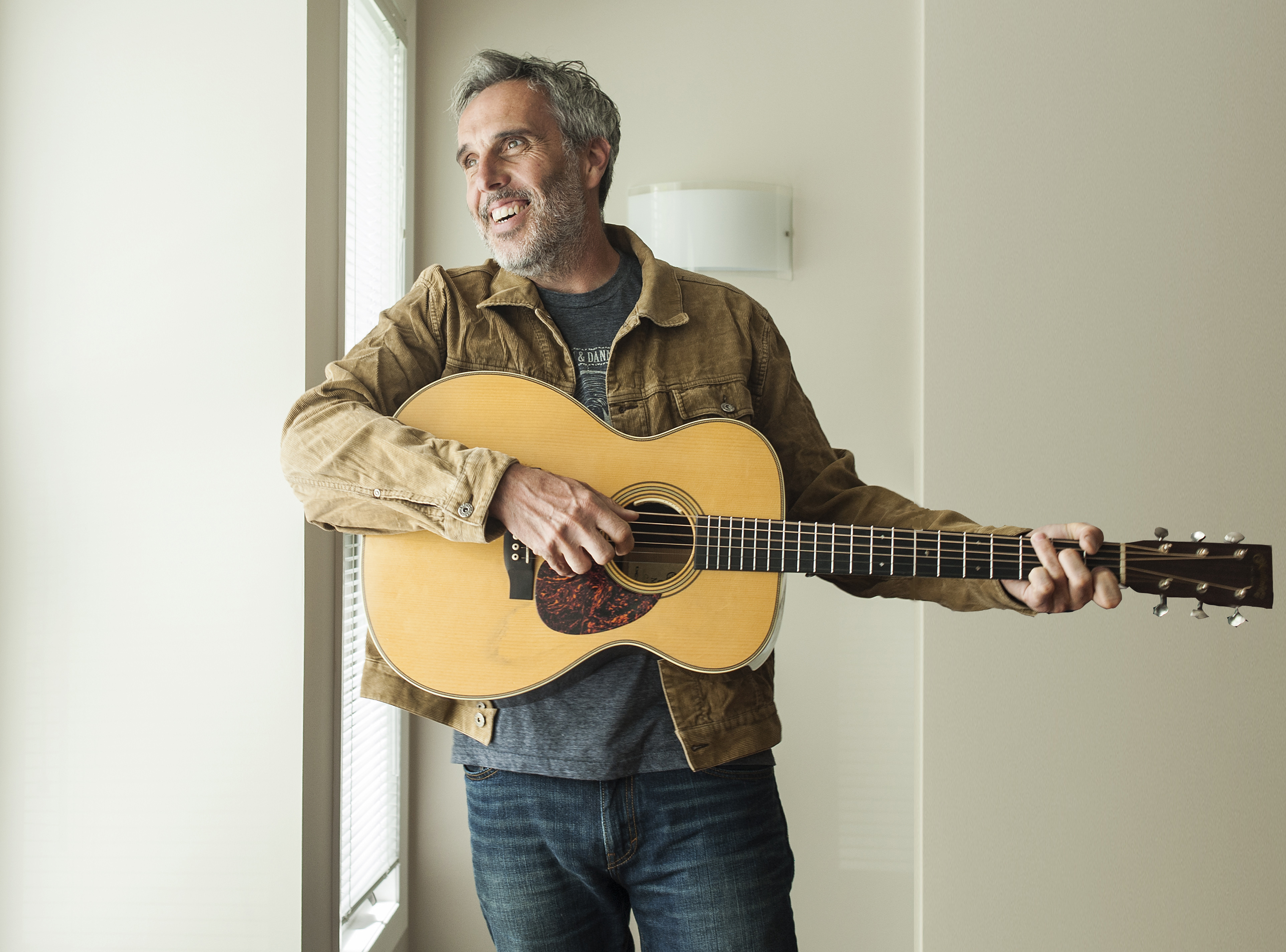 John Wort Hannam has some tales to tell. And a damned fine way of telling 'em.
As a young man back home in Alberta, his degree in native American studies took him to biggest of Canada's indigenous reserves, the Kainai Blackfoot Nation, where he became a teacher in creative writing.
It was an experience that served as an inspiration when he quit the job to pursue his "little dream" of a career as a singer-songwriter.
His stunning work, Man of God, is a powerful condemnation of the 1950s church-run "residential schools"  for First Nation children snatched from their families in an attempt to strip them of their Indian culture  — and in which 4,000 died.  Survivors called it Canada's holocaust.
The magnificent song was played at the final Ottawa ceremonies of the Truth and Reconciliation committee's report into the scandal.
"If I ever went back to teaching , the reserve  is where I'd go – in a second," says John. But 20 years down the line – and having stacked up many awards and nominations for his beautifully-crafted albums,  he still happy on the road, singing his songs about love, life and injustice.
The Calgary Herald is effusive, praising his "rough-hewn" splendour …. "A voice that's as rich and ripe as any autumnal; harvest – songs caked in the muck of the earth and performances as simple as they are heartfelt and honest."
John's philosophy ? "You're dead a long time so you'd better get out and try and make something beautiful."
Listen to Ain't Enough
Friday August 11
The Blinkin' Buzzards  +  special guests
8pm £10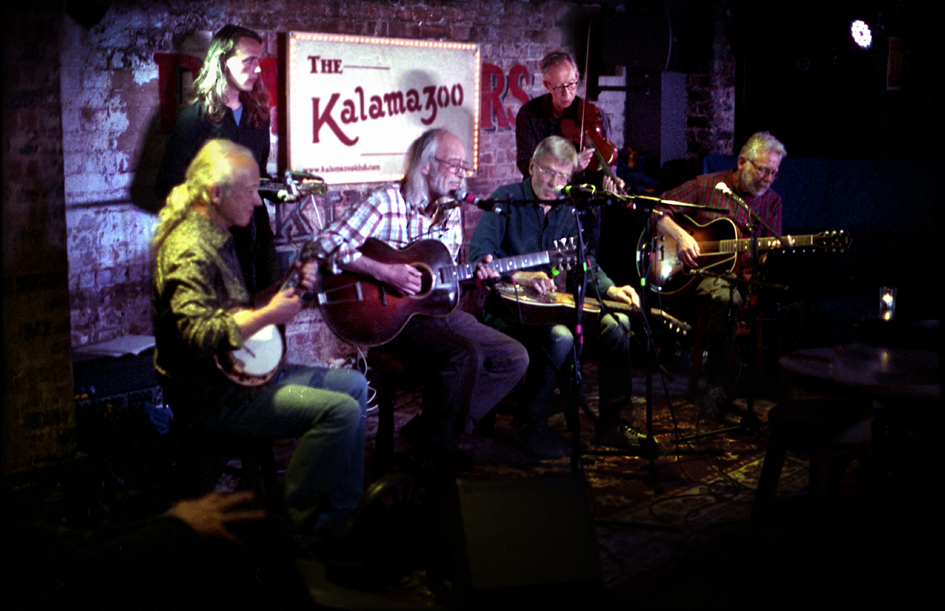 "The best house band in the country "
— Wizz Jones
We appreciate the compliment, Wizz … it's a timely tribute from the guitar legend as the band celebrates the launch of a much-requested first album.
We went into Crouch End's Crypt studios to cut some wonderful, largely-forgotten old tunes now familiar to the Kalamazoo crowd — interpretations of songs ranging from the work of Memphis folk-blues man Frank Stokes to swing band 30s superstar vocalist Al Bowlly along with instrumental nods to Clifford Gibson, Eddie Lang and Joe Venuti.
The eclectic mix  includes, of course, the band's take on the current occupant of the White House, Mr Trump Don't Like It – already piling up hits on YouTube — and we're mighty pleased with the way everything turned out under ace Crypt studio sound engineer Anthony Leung.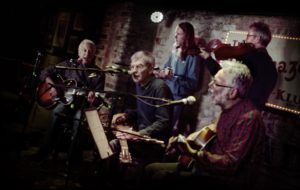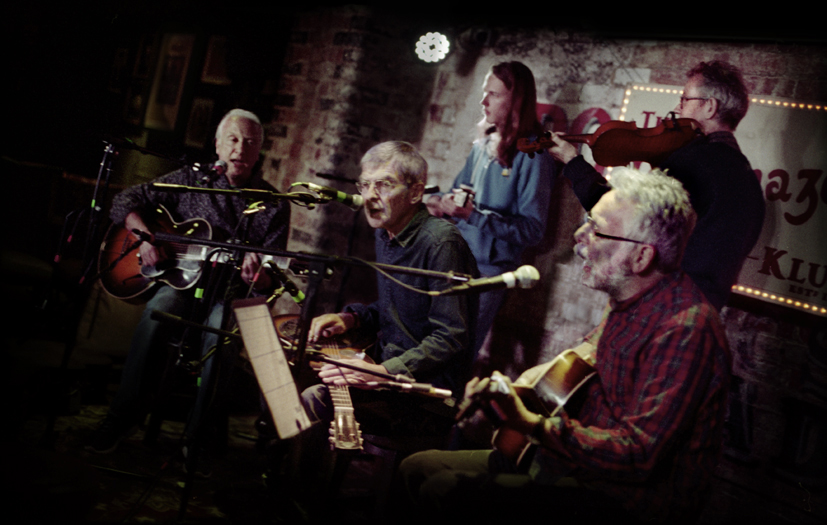 The Buzzards hardly need introducing but we'll do it anyway … Paul Alcantara on vocals, guitar and ukulele, Jamie Alcantara on ukulele, Jim Morrison on fiddle and mandolin, John Paxton on vocals and guitar and Guy Simpson on vocals and Dobro.
We'll be joined by special guests, including our old friend Merlin Wildman, whose great song I Shot A Pizza Rider — backed by the Buzzards – features as a bonus track on the album.
And we also welcome the brilliant singer and guitarist Ad Vanderveen, from The Netherlands, who  has won acclaim around the world for his beautifully crafted songs rooted in the Americana tradition. Ad has worked with the likes of Al Kooper, Iain Matthews, Al Perkins and Texan singer Eliza Gilkyson  who says of him:"How did a Dutch guy inherit the soul of Americana? He is the real thing, a musical adventurer with the true gift of musicianship."He'll be accompanied tonight by our own fiddle maestro Jim Morrison, who featured on Ad's gorgeous album, Faithful To Love a while back. Ad and the Kalamazoo?  It could be the start of a beautiful friendship.
A great night in prospect!
Listen to Mr Trump Don't Like It, from the Buzzards' forthcoming album